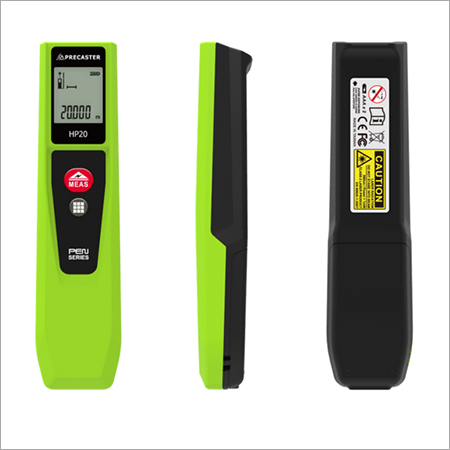 Product Description
HP20 Laser Measuring Tools

With our HP20 Laser Measuring Tools, there is no requirement of looking into manual cautiously before start. By simply tapping on the button the operator can adore the accelerated measuring of this product. It is difficult to explain laser distance measuring in a short period, but we bend the rocket science into the slim one in our enclosed space. The HP20 responses accurate and fast and is available in a new and firm electronic design. Guaranteeing to all measurements, regardless how the situation is, all you require is to aim and tap the measure key of Laser Measuring Tools, and the resulting numbers will appear in the next second.

KEY FEATURES:

Can promptly find the horizontal distance (minimum value) as well as the diagonal of the room (maximum value).
Easy and effortless calculation for the volume of or a tank or room, we can easily find our needs in the units apparatus.
Simple to calculate the area of walls with the constitutional application, just by following the screen indicant in Area mode.
Global Units Converter that is ready to work in all the countries, comes with extended battery life.